bring new customers
into your store with
our drive-to-store solution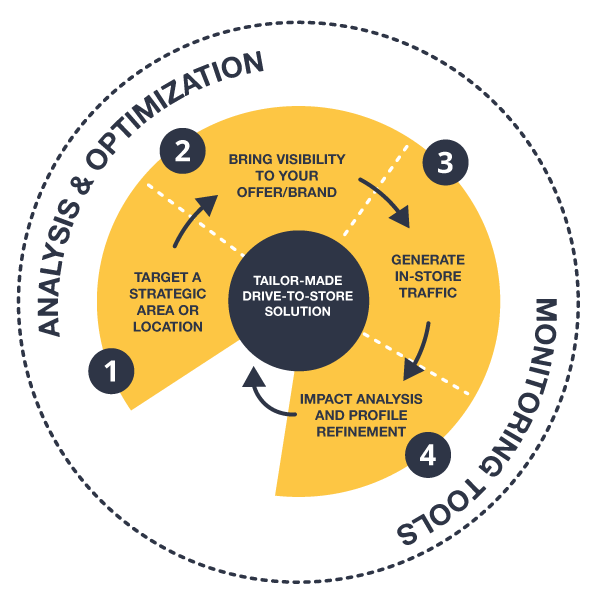 TimeOne offers you a customized Drive-To-Store solution for your in-store traffic generation issues. Take advantage of our triple award-winning expertise at Digilocales 2019 and the France-China Business Success Awards
The turnkey
TimeOne
solution
We identify mobile users who are close to the sales point thanks to geolocation integrated in our tools
Broadcasting of an advertising banner on the mobile phone
We guide the mobile user to the sales point via the itinerary view.
We collect and link purchasing behaviour to store data via our tools
We analyze the data and optimize the digital strategy in accordance with marketing objectives
A mobile format adapted to attract the attention of your target audience near your store.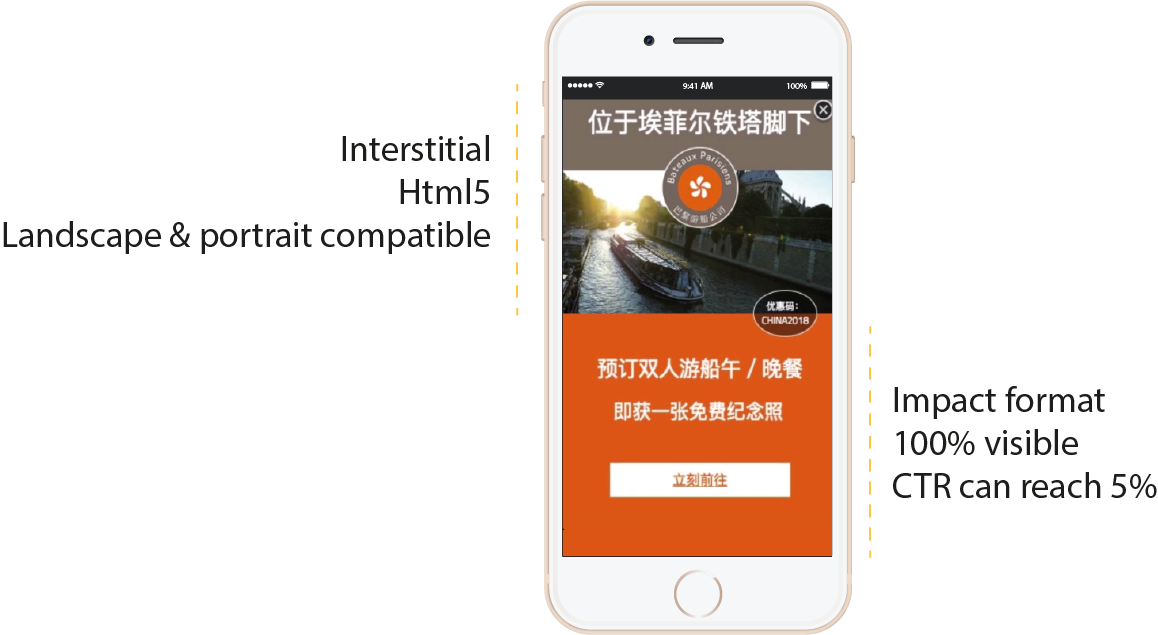 Make an offer or provide easier access to an event (taking the ticket online, indication of the presence of shuttles, setting up packages including transport + ticket, etc.)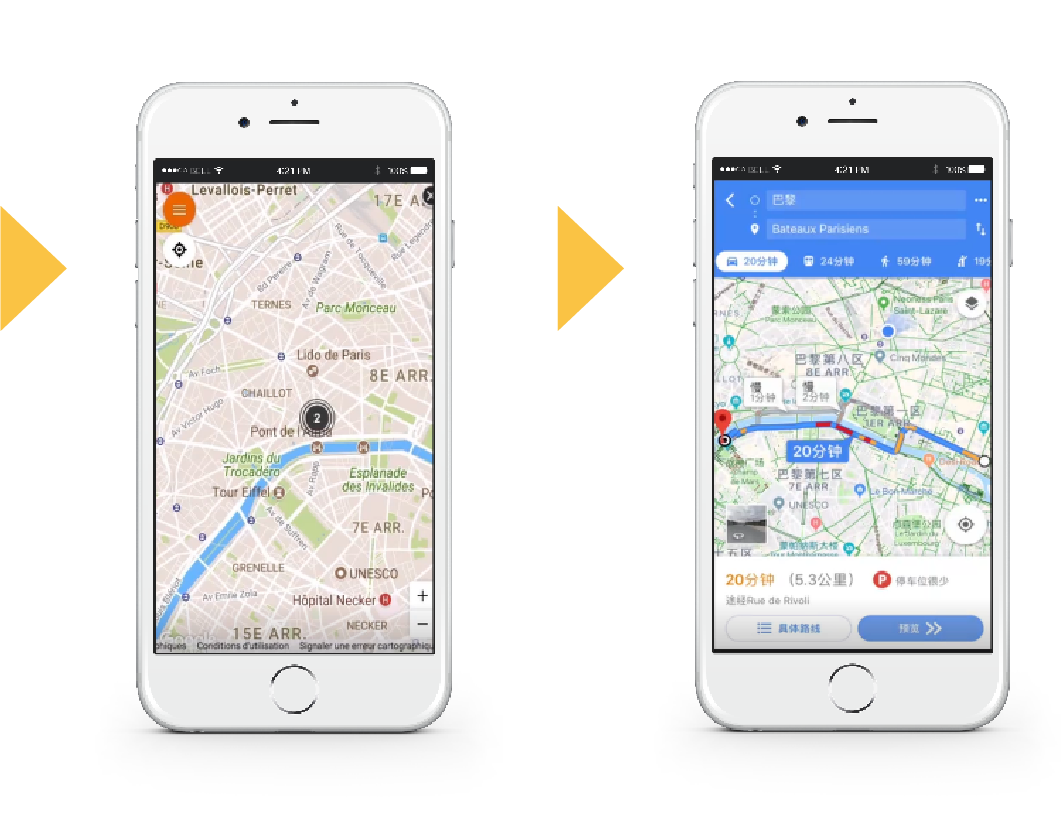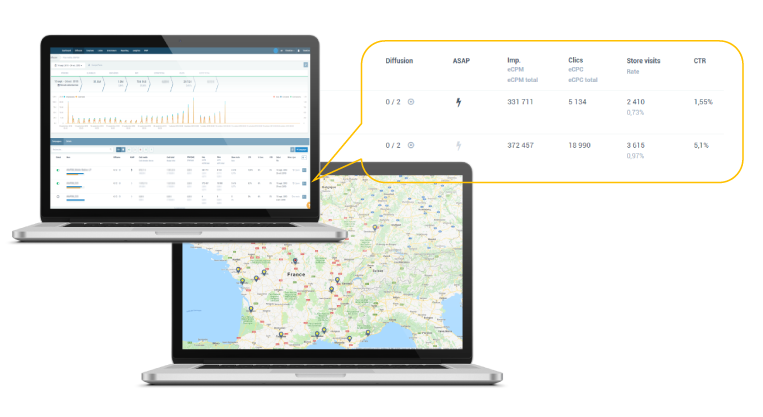 integrated tools for effective management
Tracking of real-time visits in points of interest
Option of optimising campaigns according to geographical points
Option of integrating our alike look algorithms to maximize the dual audience that goes to the physical point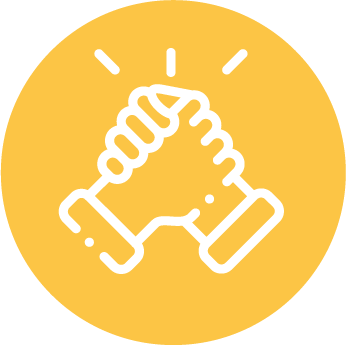 With TimeOne, you benefit from a deep knowledge of this market and its challenges with a turnkey solution adapted to your objectives.
We focus our solutions on a unique approach to the consumer with a marketing "location-based" logic and a mix of technological tools integrated into the broadcasting mechanism.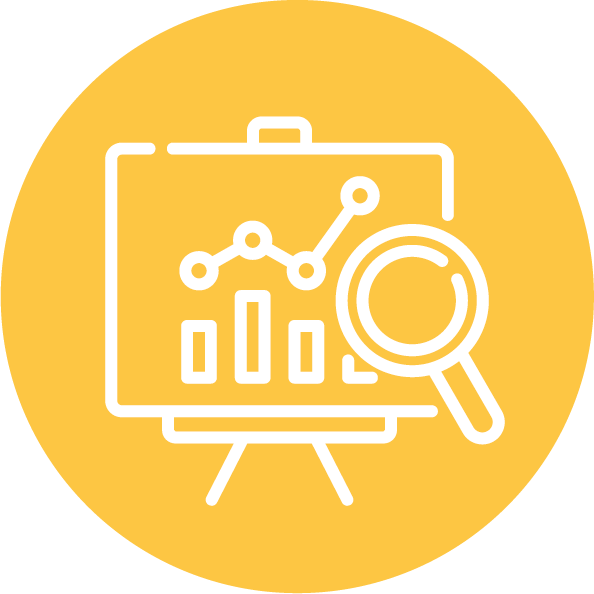 We collect, consolidate and model campaign data by providing in-store and out-of-store consumer insights. We use this analysis to reconstruct the data and interpret them in order to establish the most accurate recommendations.
Our DRIVE-TO-STORE format
Sample with "La Vallée Village"