Presentation of business activities

GLOBAL MOBILE MARKETING
TimeOne — Mobile — the division dedicated to Mobile Marketing—helps you to create mobile media plans covering the entire conversion tunnel: Branding, Prospection (2nd screen campaigns, TV / Web synchro), Performance (CPI, CPL) & Display CRM, etc.
Vision and values
Consulting service
Support, customer service and storytelling for your mobile campaigns.
Technology
Proprietary technology, flexibility, responsiveness and customisation.
In-house Adserver, exclusive and innovative delivery formats (native video).
Network
Exclusive outsourced publishers, BrandSafety, Viewability and Mobile Programmatic Marketing.
Optimisation
Second-level tracking exceeding the 1st action stage. Integration into KPI Post Action offerings (registration, sale, user retention, etc.).
Compatibility
Technology natively integrated with the entire 3rd Party Tracking ecosystem (MAT / Appsflyer / Adjust, etc.).
For further information, visit Khing ou contact us.

Schematic representation of our expertise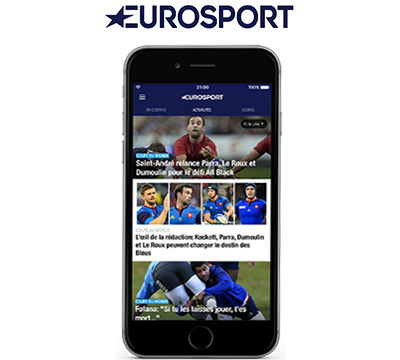 Key issue
Generation of installations of the Eurosport application via Display, Facebook and Twitter. KPI for the campaign: qualitative acquisition in compliance with a CAC of below €1.50 (all channels combined).
Delivery area: UK & DE
OS: IOS, Android
Business model: CPI / CPM
Response: Optimal mix of quality (premium traffic) and quantity (fast classification in App Stores) to maximise the return on investment.
Network: outsourced publishers and social networks (Facebook /Twitter)
Results
Generation of more than 32,000 downloads and attainment of a CAC that is below the established minimum KPIs