Management of your levers according to their contribution
Moments' is a decision-making support tool for Acquisition Managers and Marketing Directors.
Based on traffic source analysis, for each conversion achieved on the website, our proprietary technology retraces each of the brand's points of contact with the Internet user (known as "touch points") that have contributed to this generation of value.

Customer Journey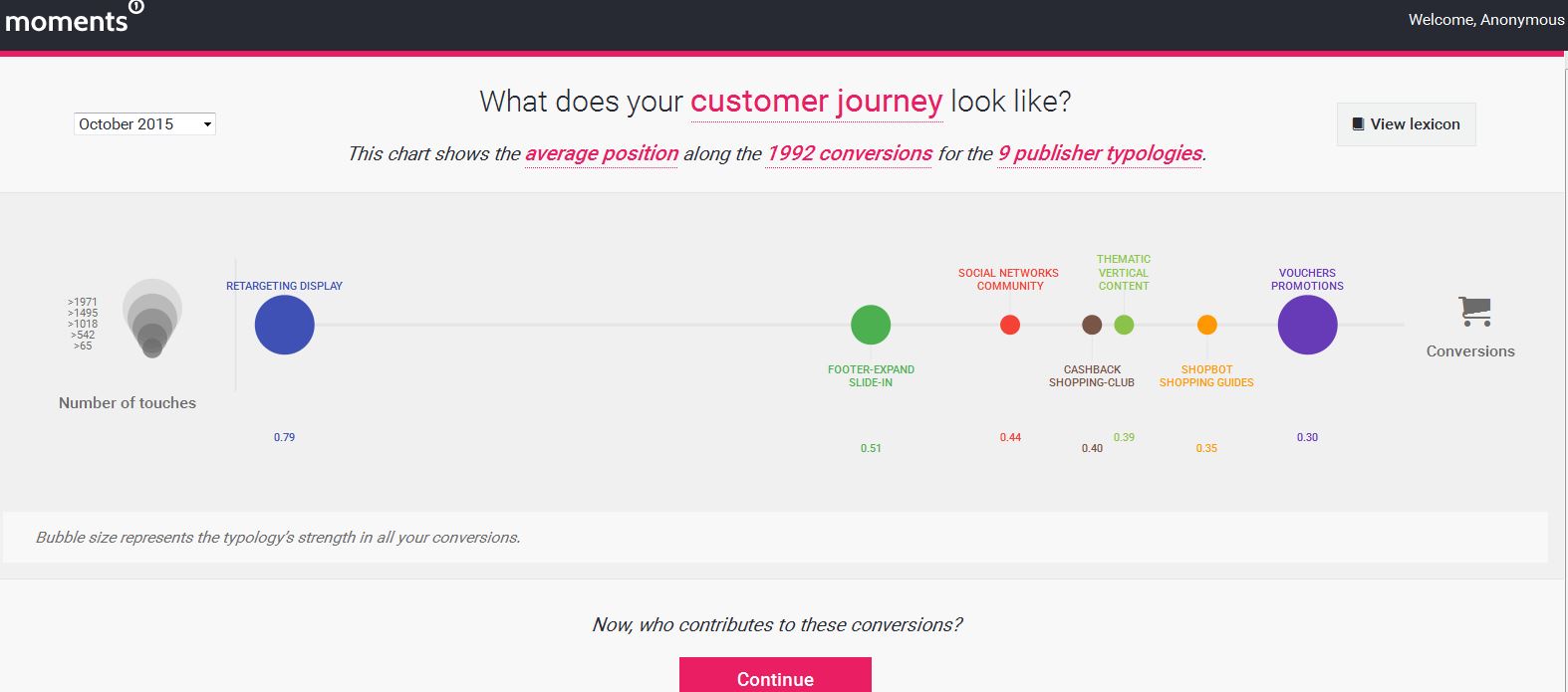 View the influence exerted by your levers in sales volumes and their position in the purchasing journey.

Role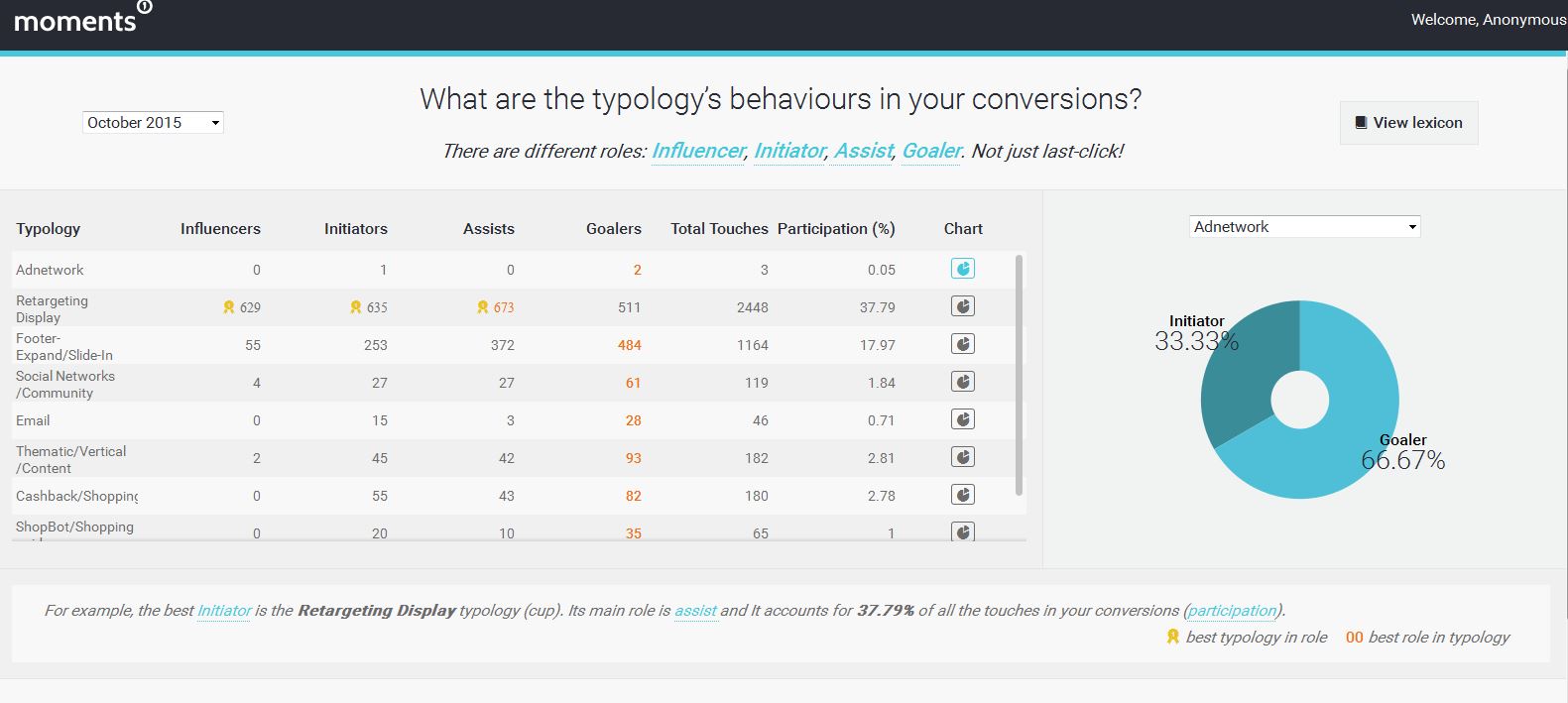 Influencers, Initiators, Assists, Goalers : what's the breakdown of the touch points and the role played by your levers in the conversion?

Contribution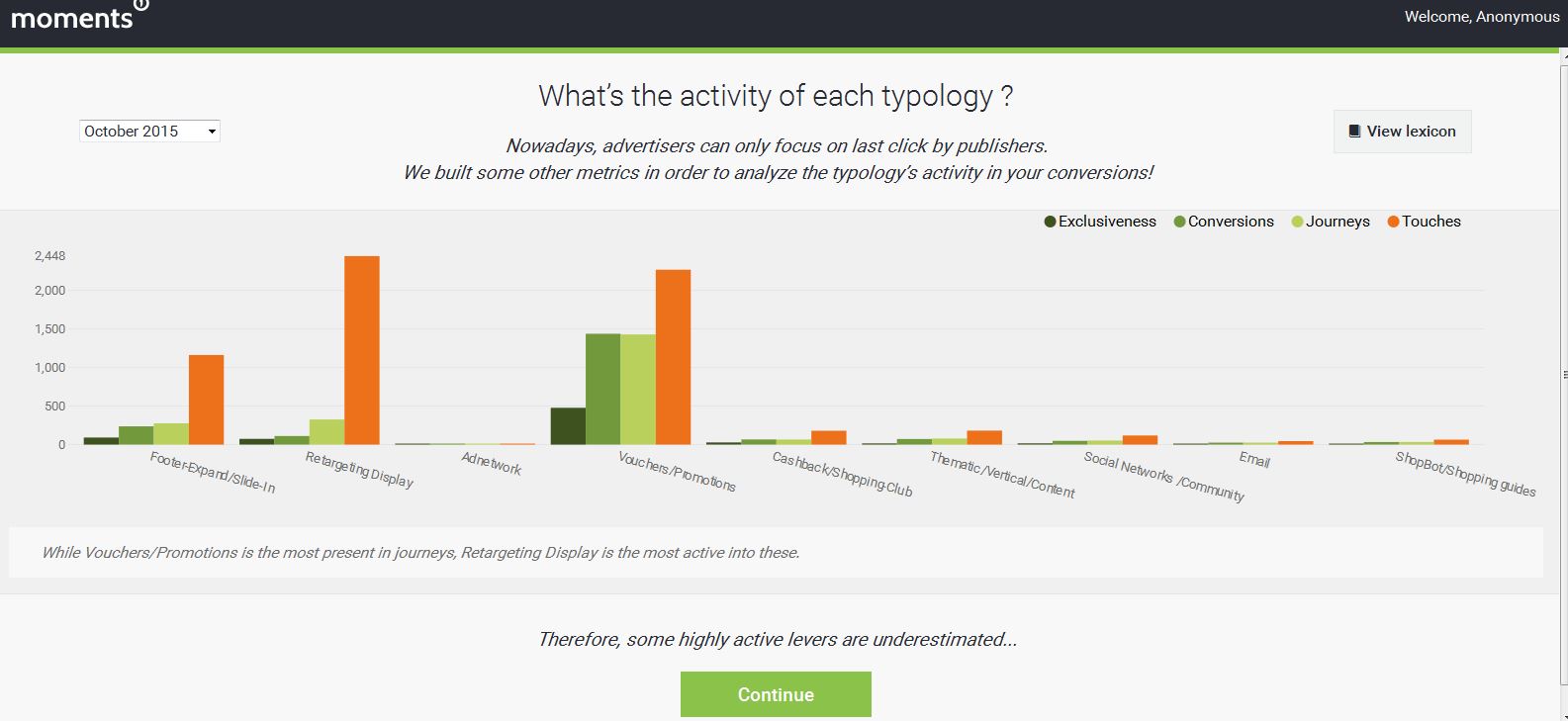 Presence-influence-participation… irrespective of their role… what contribution do my levers make in the journeys leading up to a conversion?

Decision making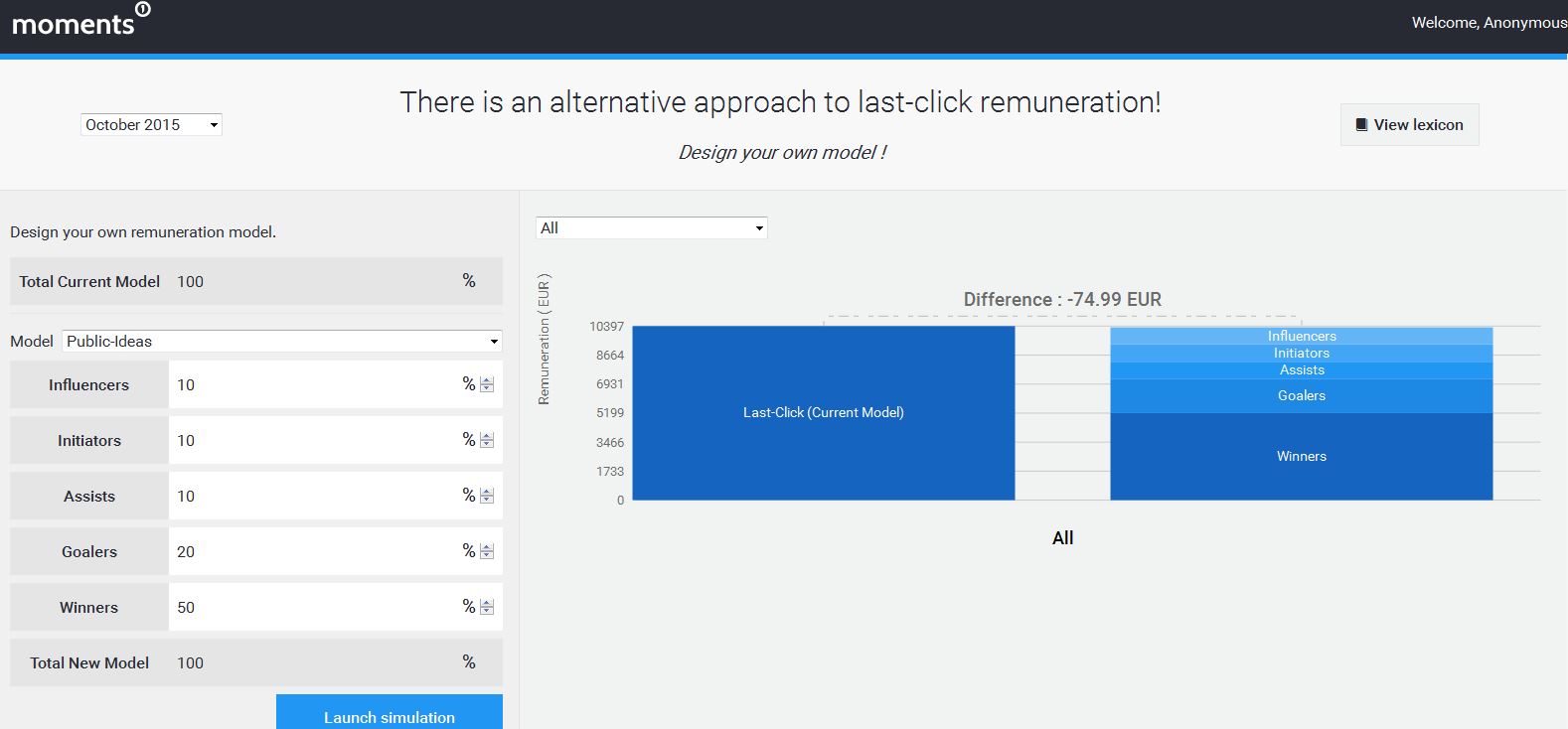 Modelling matrix: simulate weighted remuneration scenarios by breaking down the remunerations for levers according to several predefined or customisable models.