The commitment of the Group
TimeOne is an innovative marketing services group.
We create value by interlinking content, data and technologies.
We use programmatics and a scientific approach to give an industrial dimension to our bespoke schemes.
By combining expertise in content creation, machine learning, prescriptive marketing, performance and real-time activation, TimeOne is adding new value to media and creating a new Marketing Services ecosystem.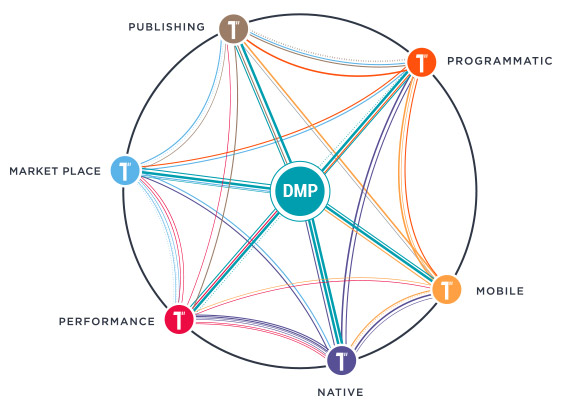 Our business activities

Performance
TimeOne – Performance operates on your behalf throughout the entire Data-Driven Performance Marketing value chain.
At the data crossroads between publishers and advertisers, we offer innovative acquisition, turnover generation, sleeper reactivation and web user engagement services.
---

Mobile
TimeOne – Mobile, the division dedicated to Mobile Marketing — helps you to create mobile media plans covering the entire conversion tunnel: Branding, Prospection (2nd screen campaigns, TV / Web synchro), Performance (CPI, CPL) & Display CRM, etc.
---

Market place
TimeOne – Market Place, performs the real-time aggregation of leads generated on websites with over 1,000 partners.
After analysis, checking and scoring of the leads, profiles are made available on our Marketplace.
---

Programmatic
TimeOne – Programmatic is the transversal division dedicated to Programmatic Marketing. Responsible for Media Trading and the centralisation of technologies, it serves the different divisions of the group and acts as a one-stop shop for programmatic media.
---

Native
TimeOne – Native, our Content Discovery specialist is fully equipped to offer you overall support for your Native Advertising and Content Discovery strategies.
---

Publishing
TimeOne – Publishing is the thematic website publishing specialist. The audience accessed allows for the proposal of special operations, branding and lead-collection operations to brands. The division promotes content and brand content as value creation sources.
---

References