Presentation of business activity

CUSTOMIZE MORE WAY TO CREATE
TimeOne – Publishing is the thematic website publishing specialist. The audience accessed allows for the proposal of special operations, branding and lead-collection operations to brands. The division promotes content and brand content as value creation sources.
Vision et values
Automobile Media Leader
Coverage of the product life cycle (maintenance, test-drive requests, sharing of experience, new & used vehicles, etc.)
Branding
Content and brand communication are placed at the heart of the strategy via display schemes and bespoke Special Operations
Performance
Collection and enhancement of qualified leads
Audience
Development of new topic-specific audiences (telecommunications, training, etc.)
For further information, visit publishing.timeonegroup.com or contact us

Schematic representation of our expertise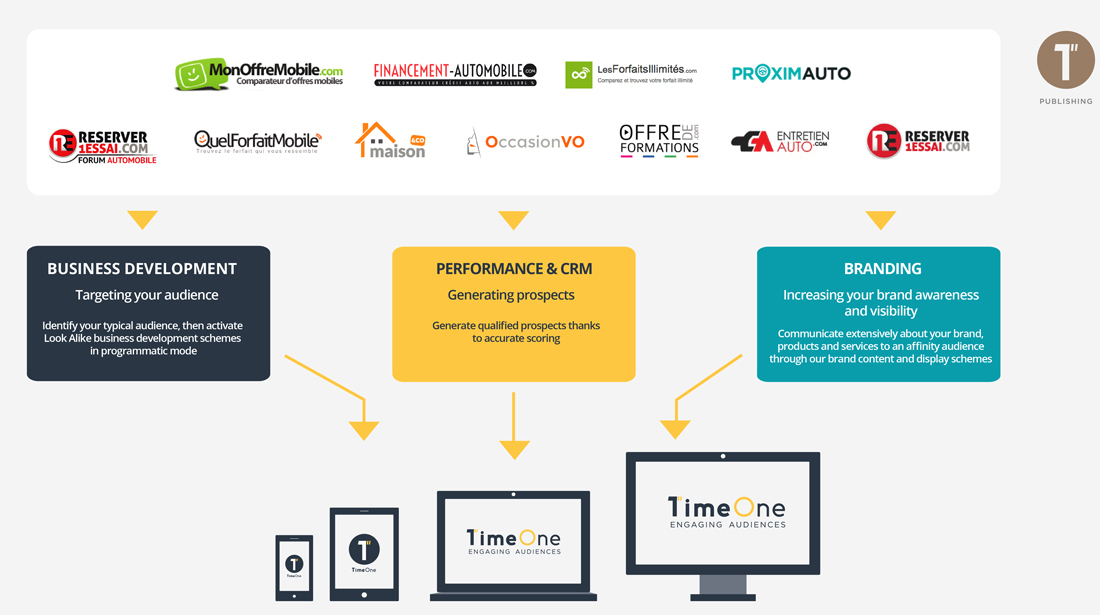 Client case study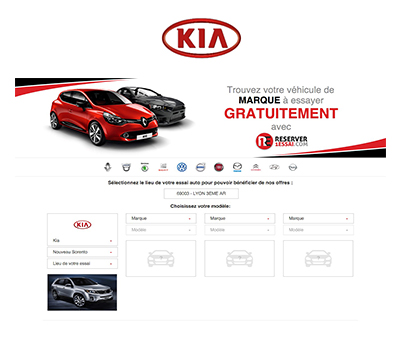 Kia—the world's 4th-biggest car manufacturer—is currently the only one to offer a 7-year guarantee throughout its entire range.
Find out more about Kia
Context
Offering a range of 13 models, the brand has a constant need to increase its online visibility with a view to boosting web-to-store sales.
Key issue: Help Kia to roll-out its online digital strategy and allow the brand to communicate massively throughout the year to an ultra-affinity audience.
Business model: CPL
Country: FR (all dealerships)
Response: Overarching operation to generate qualified prospects for requests to test drive all Kia models.
Support: ReserverUnEssai.com (1M UVs / 3.1M pages with advertising / 3.4M members).
Results
Over 1,700 leads generated in 8 months for 13 models