Presentation of business activities

LEAD MARKET PLACE – LOCAL + REAL TIME
We perform the real-time aggregation of leads generated on websites with over 1,000 partners.
After analysis, checking and scoring of the leads, profiles are made available on our Marketplace.
Vision and values
Collection
Real-time aggregation of leads originating from multiple sources
Lead Nurturing – Analysis – Checking – Standardisation
"Work" performed on leads to provide layers of added value through modelling
Marketplace
Transmission to buyers in real time via an API or via a "lead market"
Local
Geographical distribution: sales outlet, broker, etc.
Requalification
Qualification or making of an appointment via a proprietary call-centre
For further information, visit Place des Leads or contact us.

Schematic representation of our expertise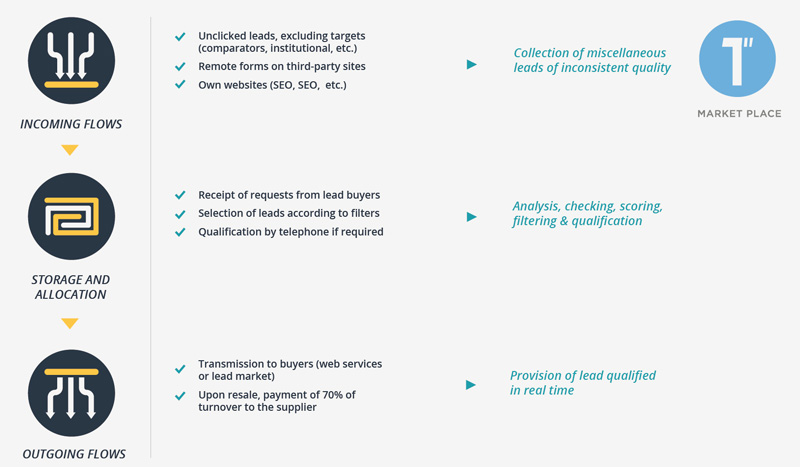 Client case study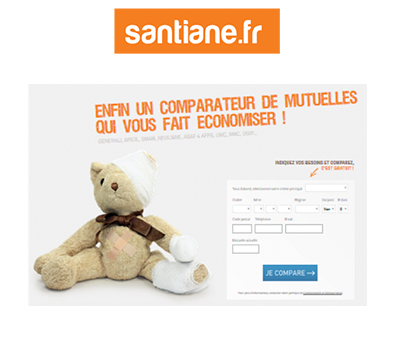 Key issue
Provide Santiane's advisors with a high-volume daily supply of leads. Offer additional solutions to the usual sources (Adwords, Display, Emailing, etc.) in order to reduce the marketing pressure
Delivery area: FR
Targeting: Seniors and families
Real-time deduplication via a webservice
Business model: CPL
Response: Lead acquisition via the Marketplace to provide a regular, high-volume supply for the call centre.
Results
Attainment of volumes of 3,000 to 4,000 leads per month